PairTrade Finder® PRO Recommended System Requirements
Operating system - minimum Windows 7 or higher
RAM - 8GB, with 2GB available for Trader Workstation if integrating with Interactive Brokers
Processor - minimum Intel i5 or higher, minimum QUAD CORE
External video card with at least 2GB of memory
Screen resolution 1280x1024
Solid-state disk (SSD)
Broadband internet connection - minimum 5 MB/sec
Troubleshooting Install Issues
Troubleshooting on older versions of Windows: If you experiencing any problems in installing PairTrade Finder® PRO on older versions of Windows, then please make sure you have the latest version of Microsoft .NET framework installed on your machine. This .NET framework can be installed here. If you find the Cointegration column in PairTrade Finder® PRO is reading 0.0, you require an updated version of Microsoft Visual C++ 2015 Redistributable, which can be installed here. We recommend all new users download this file.
Afterwards
TUTORIAL VIDEOS: A link to all of our "How To" Tutorial Videos to get started with PairTrade Finder® PRO can be found: here
USER MANUAL: Please download and refer to your PAIRTRADE FINDER® PRO User Manual for all elements of how our platform works. It can be found: here
VIDEO COURSE: Our 3-Hour, 11-Lecture Video Training Course can be found: here
Datafeeds

For serious traders that require a high-quality, real time data and who have opened an Interactive Brokers' account, PairTrade Finder® PRO integrates with Interactive Brokers' datafeed API so that you can get all of your subscribed datafeeds directly into PRO. Please follow the quick tutorial to link PRO to your Trader Workstation here: tutorial


For those of you that do not have an Interactive Brokers' account and wish to use high-quality, real time data for U.S., Canadian and U.K. equities, futures, options and forex, users may subscribe to a high-quality feed from IQ Feed, which automatically integrates with PairTrade Finder®. We have negotiated a special arrangement with IQ Feed for the benefit of PairTrade Finder® PRO subscribers. Please click here to see details.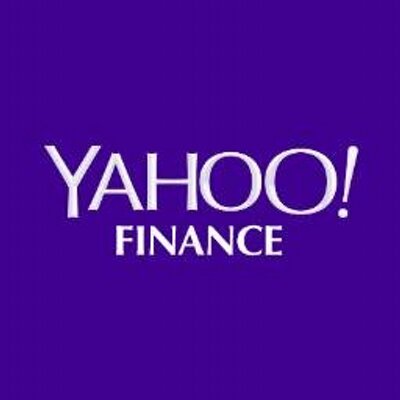 As a free datasource to get a new PairTrade Finder® PRO customer started, PairTrade Finder® PRO automatically allows the use of an approximately 15-minute delayed data on equities on over 50 exchanges from Yahoo! Finance.

PLEASE ALSO NOTE: On 17 May 2017 Yahoo! Finance has curtailed their free historic data API, without warning, in advance of the completion of their merger with Verizon. As far as we are aware, Yahoo! has made no public comments regarding the issue other than a Yahoo! employee writing in a recent forum that the API service is discontinued. PairTrade Finder® PRO has engineered a solution for this issue, however we provide no guarantees that this solution will continue to work in the future as Yahoo! may always make further changes to their systems without warning and their employee has stated the product is discontinued.
We have since advised our users to make use of PairTrade Finder® PRO's datafeed redundancy by switching to an integrated Interactive Brokers' datafeed OR a high-quality, paid datafeed from IQFeed. PairTrade Finder® will no longer support Yahoo! as a free datafeed, other than the new solution we have implemented in PRO and only for as long as that solution continues to function.
BY DOWNLOADING PAIRTRADE FINDER® PRO YOU ACKNOWLEDGE YOU HAVE READ AND ACCEPTED THE ABOVE ADDITIONAL TERMS AS AN ADDENDUM TO OUR FULL LICENSE TERMS.
Email support@pairtradefinder.com in regards to any installation issues and the support team will provide assistance or remotely install the software.
Please note only one license per computer is allowed, your computer's unique configuration signature is recorded to prevent transfer to another machine. To use PairTrade Finder® PRO on more than one machine, you will need to purchase additional License Keys. If you wish to use PairTrade Finder® PRO on a hypervisor like Parallels or on a VPS/virtual machine, you will need to inform us so that we authorise your License Key for such use. Please email us at admin@pairtradefinder.com should you need to do so.